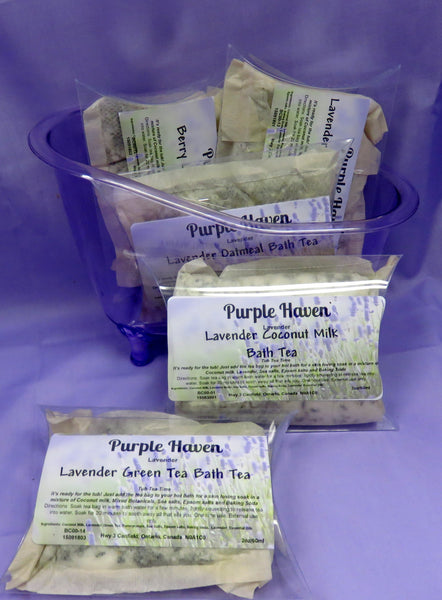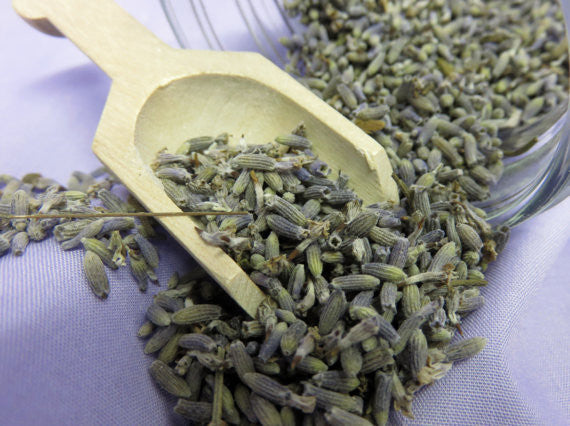 Tea Bath Berry Lavender
Tub Tea Time
It's ready for the tub! Just add the tea bag to your hot bath for a skin loving soak.
There is nothing like a warm bath to soothe away all that ails you.
Berry Lavender
• Lavender has the ability to calm and relax you and is commonly used to speed up the healing process of wounds, cuts, burns, and sunburns
• Coconut milk can give soft and supple skin. It can also remove the dead cells from the skin by acting as a gentle exfoliating agent. At the same time, it helps to keep the skin well hydrated and moisturized as well.
• Hibiscus flowers cleanses, soothes, and softens the skin. They are high in antioxidants and amino acids, and also contain oligopeptides
• Rosehips are good for all skin types, aroma is calming and romantic.

Directions: Soak tea bag in warm bath water for a few minutes, lightly squeezing to release tea into water. Soak for 20 minutes to sooth away all that ails you
Don't forget to check out our other Lavender Tea Bath Combinations