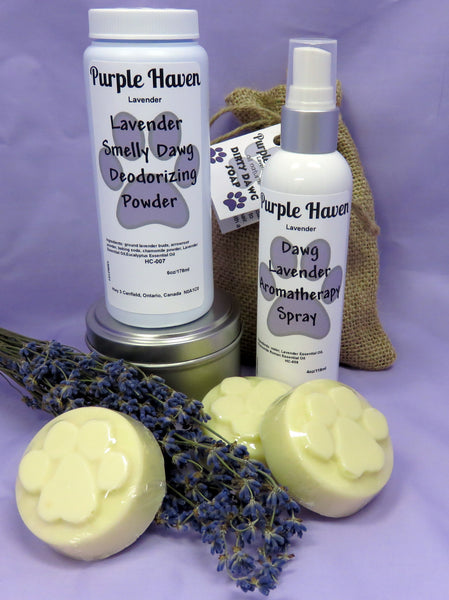 Smelly Dawg Conditioner
Dogs are polluted with the same chemicals as their humans are. Many of us have already switched to natural soaps and shampoos, now it is time for us to switch our loving family pet too. Our smelly dawg conditioner is safe for your furry family members. No harsh chemicals. You will love it too!



Our Essential oil blend has soothing proprieties and helps repel fleas and ticks.
Aloe has been shown to have antibacterial, antifungal and anti-inflammatory properties, making it soothing to the skin. It contains prostaglandins, which may reduce inflammation, promote healing and alleviate allergic reactions.
Castor oil may help your dog if it suffers from, Allergy, Dry and irritated skin, Inflammation, Fungal diseases, Fleas and ticks


 Shake well before use. Wet the hair coat with warm water and apply small quantities of the conditioner from the base of the neck to the base of the tail; after shampooing.  Massage conditioner over the dogs body. Leave on hair for 5 minutes, then rinse thoroughly with clean water and repeat.
Do not allow your pet to lick while bathing to prevent ingestion



Check out our other dog products in our Purple Dawg Collection
 Products with essential oils should NOT be used on cats!