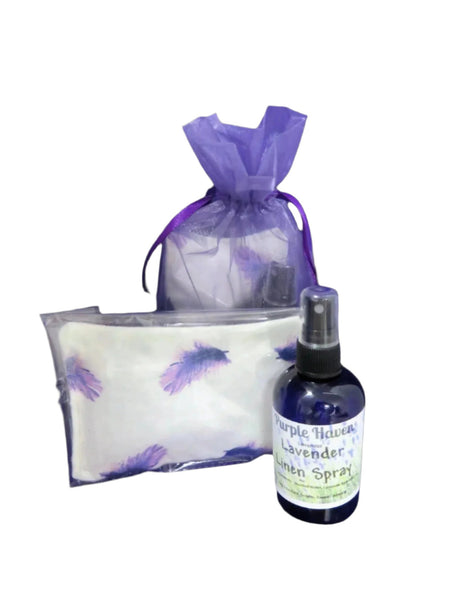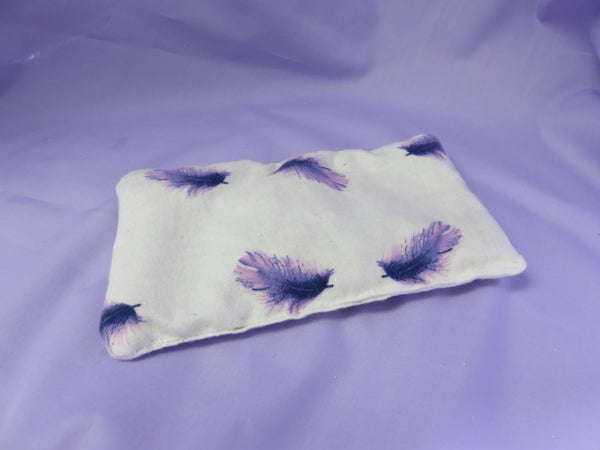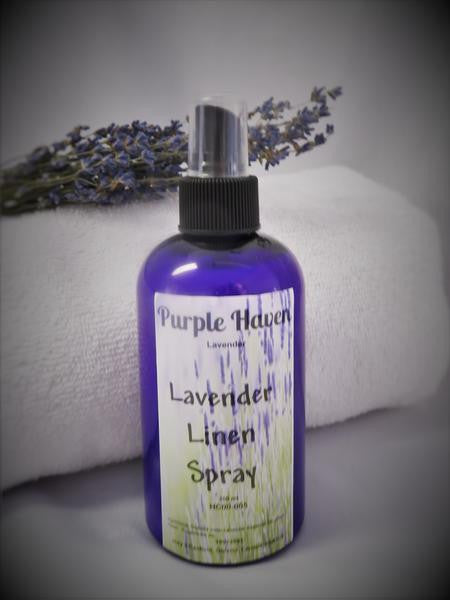 Silent Night Gift Set
 Lavender Silent Night Gift Set 
combines our sleep pillow and linen spray in a nice purple organza bag. 
Our sleep pillow are little sachets that you add under your pillow case to release the relaxing and soothing scent of Lavender and Chamomile. 
The pillow is filled with a blend of herbs used by herbalists to promote relaxation, sleep and productive dreams. The pillow contains chamomile, rose buds and lavender.
You can also use these in your draw like our other sachets to add the scent to your pj's or can be used to scent your children's pjs. 
Before bed you can rub the pillow between your hands and then place under your pillow case to help release the aroma.
Freshen it up with a spritz of Linen Spray
This works great as a Lavender sheet spray, an ironing spray and as a general room spray for freshening the air. You can even use it as a Lavender pillow and bed spray before going to sleep.  Use on your towels before having a bath or shower, or leaving fresh towels out for your guests.

Because this Lavender line spray is made by using water and essential oil it is perfectly fine to use as a Lavender body spray too. You skin will be scented as if you used a fine Lavender perfume.
Gentle enough to use around your children or even your dogs to help calm them before bed time. 

Be sure to shake the Lavender Spray well before use. 
 Enjoy this  Lavender aromatherapy linen spray. 
 Be sure and take care of yourself during this busy holiday season. Keep wellness and your health at the top of your list.