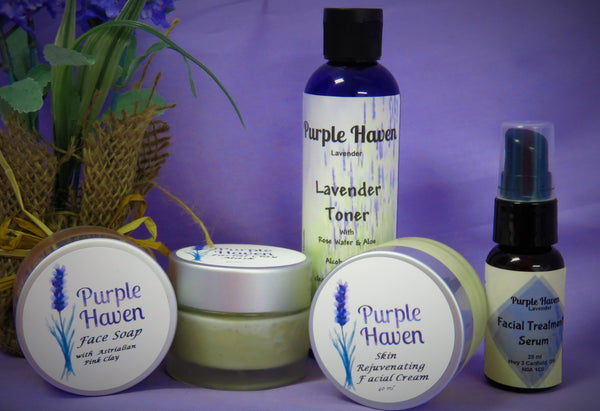 Rejuvenating Face Cream
This rich face cream contains Alphy Hydroxy Acids which gently slough off dead skin cells, helping create a more even skin tone and a brighter complexion.   Gentle enough to use day or night. Suitable for all skin types
Helps to soften and soothe dry, chapped skin.

Very effective on ageing skin or those that suffer from dry skin conditions. 

Effective treatment for irritated and inflamed skin

helps lighten the skin under the eyes

helps reduce wrinkles and crow's feet around the eyes

Increases elasticity 

tightens dull, aged skin.
Our Rejuvenating Face Cream is enriched with vitamins E, A, and B.  It seals the moisture in the skin
while it improves the complexion greatly and imparts a warm glow to the skin all without leaving a greasy after feel.