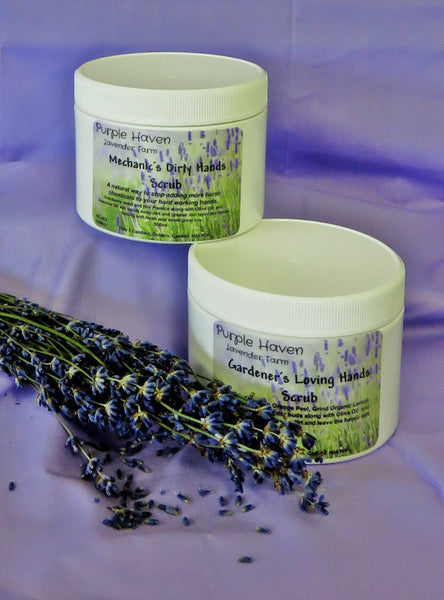 Mechanic's Hand Scrub
Cranberry seed and fine Pumice along with Olive Oil and Coconut Oil is used in this exfoliating Mechanic Hand Scrub. These will scrub away dirt and grease but leave the hands feeling soft, fresh and smell great too.


This natural mechanic's hand cleaner is a scoop-and use scrub. It contains very fine abrasives to help the natural citrus oils dissolve and remove heavy grease and grime, while moisturizing at the same time.

Mild scent of citrus and lavender.

A little goes a long way!

250ml
Directions:
Apply Scoop a small amount in hands, rub then add small amount of water. Scrub and rinse.
Please note we have change the packaging.