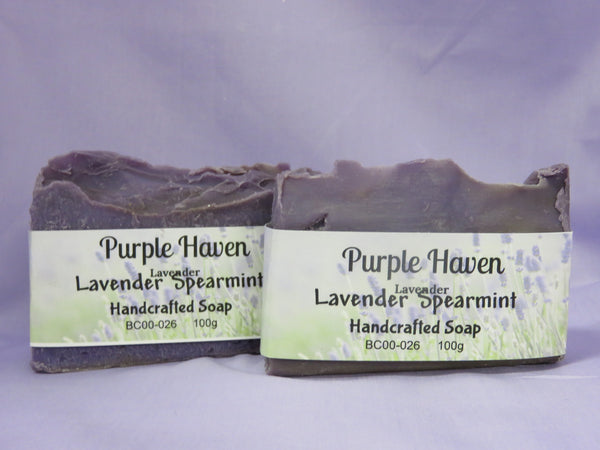 Lavender Spearmint Soap
Regular price
$14.00
Sale price
$7.00
---
 Hand made soap that contains coconut oil, olive oil, castor oil, Organic Almond Milk.
Olive oil cleans your skin without stripping away the natural oils -- so you don't end up dry and flaky after it's use.  
Coconut Oil has numerous minerals and nutrients that is great for your skin.  The oil can also work to help remove dirt and dead cells from the skin.  The nutrients are also great for moisturizing.
Castor oil is good for athletes foot and chronic itching and inflamed skin and has anti-bacterial components. 
Almond Milk is also  good for your skin. 
Spearmint Essential Oil is a wonderful natural effective disinfectant
 may not be as shown.  We small batch our soaps and each batch can vary in colour and shape
Don't let your bar sit in a puddle or sit in the constant flow of water.