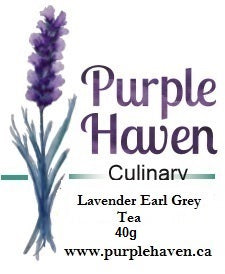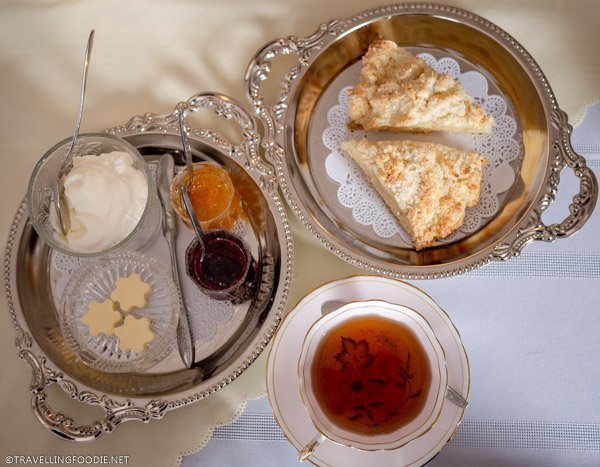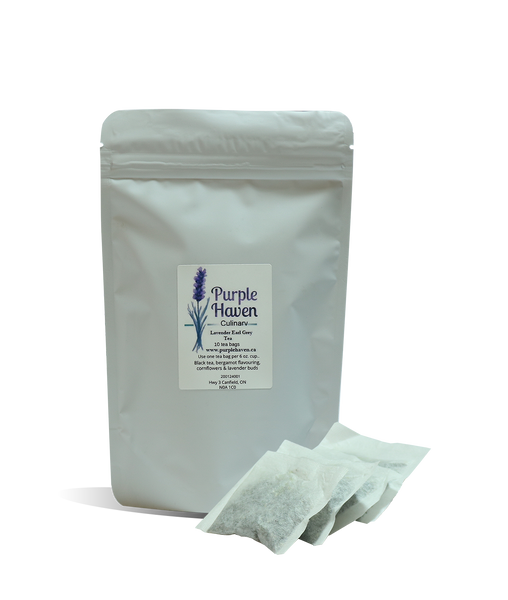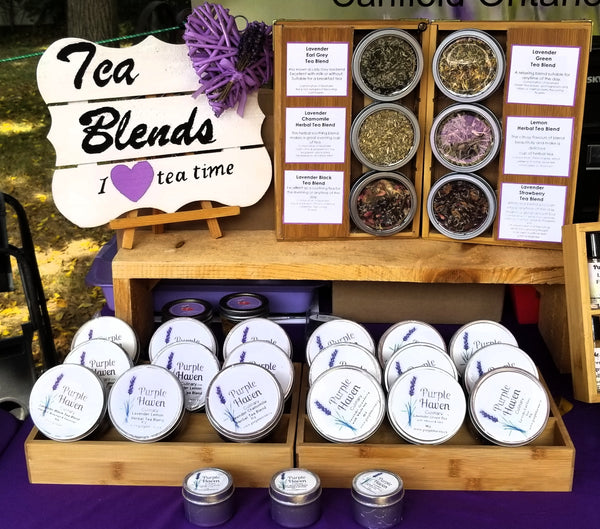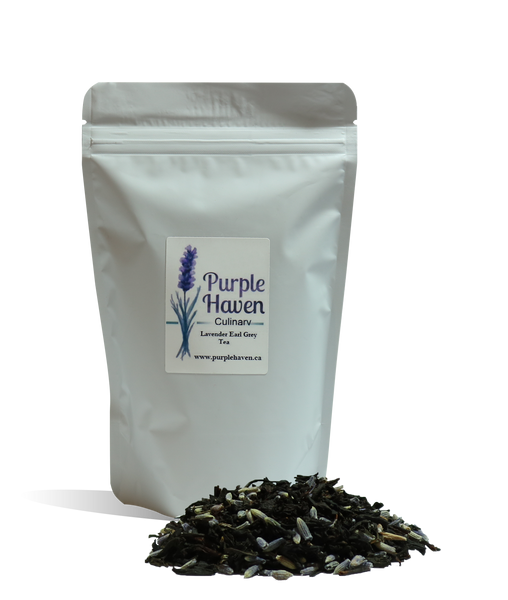 Lavender Earl Grey Loose Tea & Tea Bags
Earl Grey Lavender Blend      
Enjoy Earl Grey Lavender as a morning pick-me-up or as a late afternoon treat.
Delightful and traditional English tea blend  
Black tea bergamot oil  and  lavender blended for an aromatic, soothing tea.
Warm the cup/pot with hot water. Pour freshly drawn boiling water over 1 rounded teaspoon (2.5 g) of leaves per cup and steep for 5 minutes.
SEE OUR OTHER BLENDS OF TEA

The secret to making the perfect pot of tea
My Gran and Mum made the best cuppa ever.  As a very young girl my Gran and Mum showed me how to make a good cuppa.  (An important skill in Scottish home) Now I will share with you.
Step 1
Fill the kettle with cold tap water and set the kettle to boil.   Also fill the kettle with fresh tap water each time you make a pot of tea.
Step 2
 While the water is coming to the boil, fill the teapot with hot tap water and allow to stand until the teapot is nicely warmed up.
My Gran and Mum always said this was a very important step and never skip it!
Step 3
Discard the hot tap water
Step 4
Add tea leaves.  Use one heaped teaspoon of tea for 1 cup of water (teacup size) and one extra teaspoon for the pot.   That's right one for the tea pot!
Step 5
Take the teapot to the kettle.     When the kettle boils, pour the boiling water into the teapot
  My Mum and Gran always said don't take the kettle to the pot always take the pot to the kettle. Now I understand why.  This way the kettle water is boiling hot when you pour into the pot.  Not just because it was safer to do. 
Step 6
You can now carry the teapot out to your guests and set on the table.   Allow the tea to steep for 5 minutes and pour carefully into the cups.
Weak tea drinkers served first
add milk to cup first before adding the tea from a pot.
Let sit for 5 minutes before drinking to allow to cool to the best temperature for tea drinking.
For best results drink the cup within 15 minutes.  After that make a fresh cuppa.
Making the perfect cup of tea involves a  special secret ingredient – patience
Secret Number 2   Serving a weak and strong cuppa out of one pot of tea
 It is amazing how with a little skill and practice you can pour both weak and strong tea from the same pot and impress your quests.

 
Always ask who wishes a weak cuppa first.   Pour their cups first.   Then with a swish of the pot you will bring the stronger tea to the top
Now Sit back, relax and enjoy your perfect cuppa!
Thank you Granny "brew maker"  
(Our pet name for Gran)
Mum and Gran always covered the tea pot with a tea cozy.   Our tea cozy when I was  growing up was a thick red tartan one.  I just wish I had kept it