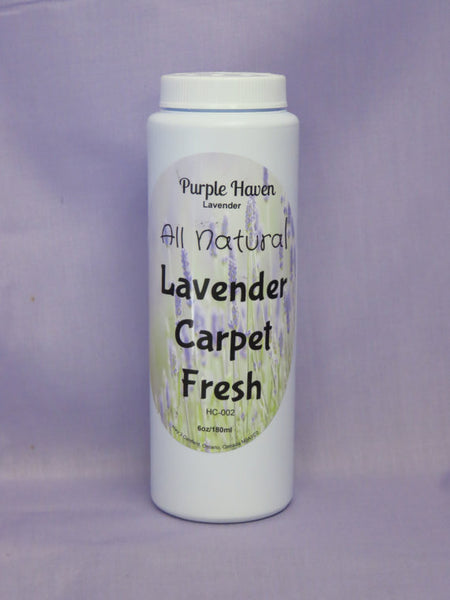 Lavender Carpet Fresh
All Natural Carpet Freshener that deodorizes as well as disinfects carpets with a lovely clean calming smell of Lavender.  

To use simply sprinkle onto your carpet and leave overnight for best results, if not a few hours will do then vacuum it up. The baking soda and borax will help remove unwanted odours and has disinfecting qualities too! The ground lavender and lavender essential oils will leave a clean smell.

Use in your car too!

Can also be used on dog bedding.  Just make sure to keep your dog off till you have vacuumed it off.
Not to be used for cats

Comes in a convenient shaker bottle
180ml

Ingredients: Baking Soda, Borax Powder,  Ground Lavender Buds, Lavender Essential Oils.