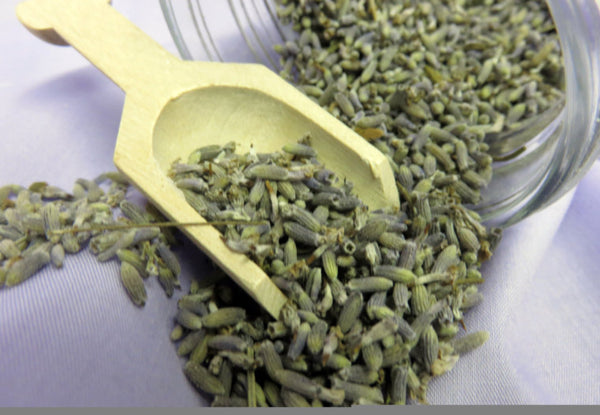 Lavender Buds non culinary
Use these Lavender buds in a dish by the front door letting the aroma of lavender fill your home, or place inside your pet beds to help with odour, place in a small organza bags and place in your closet. The uses are endless. The smell can be refreshed by squeezing the buds slightly in your hand or even adding a few drops of essential oil will wake them back up.


Our Lavender buds and other herbs are stored in air tight glass containers until we are ready to use them and only when you place an order will your bags be packaged heat sealed, closed and shipped to you to insure you are getting the freshest of scents.