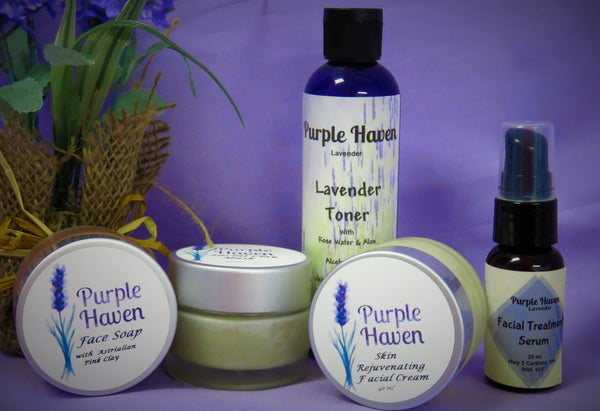 Facial Lavender & Rose Toner
please note that due to Covid-19 we have had issues getting the bottles for this product.  We have had to change the packaging and is not as seen in the photo. 
Our Alcohol-Free Toner is made with Rose and Lavender water with added Witch Hazel, Aloe Vera,Vitamin E, Glycerin and Lavender & Rose Geranium  Essential oils. It revitalizes the skin with a gentle, soothing formula we are sure you will love. 
Our natural facial toner is developed to cleanse and soften while gently remove traces of  trapped dirt, oil and make-up. It leaves your face feeling naturally clean and refreshed.
Rose water can bring benefits to all skin types
it can help sooth and cool sensitive and irritated skin,

balance and cleanse oily skin,

rejuvenate, soften and tone mature skin,

revitalize and add beautiful glow to the normal skin.

is filled with anti-oxidants and various vitamins, therefore, it can help prevent the signs of ageing and nourish the skin.
For use prior to applying our facial creams as it helps to prepare your skin to maximize the benefits of our moisturizers. 
Go ahead: treat yourself.