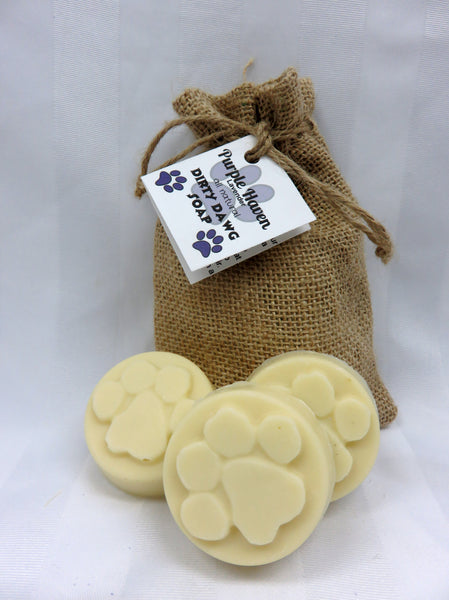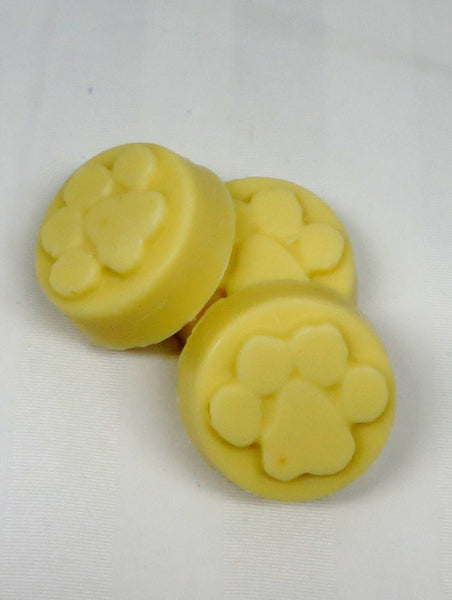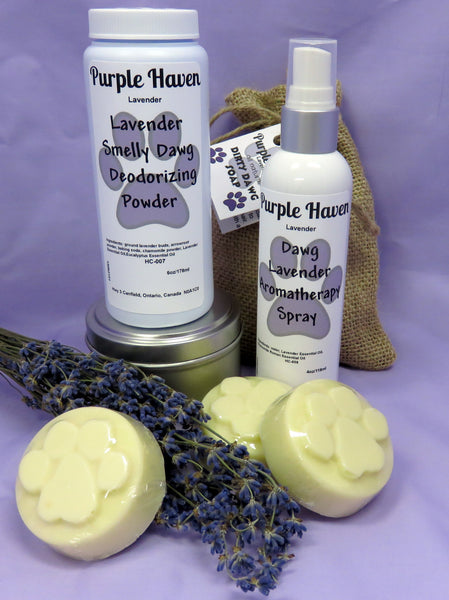 Dirty Dawg Soap
Dogs are polluted with the same chemicals as their humans are. Many of us have already switched to natural soaps, now it is time for us to switch our loving family pet too. Our all natural dawg soap is safe for your furry family members. No harsh chemicals. You will love it too!


Our Essential oil blend has soothing proprieties and helps repel fleas and ticks.
Coconut Oil can disinfect cuts, improve your dog's general skin and coat condition, making it healthier, and it helps to deodorize your dog's skin
Castor oil may help your dog if it suffers from, Allergy, Dry and irritated skin, Inflammation, Fungal diseases, Fleas and ticks

Simply rub the bar on your dog's wet coat to make a rich, creamy lather. Massage the soap deep into your dog's coat and rinse thoroughly to prevent dried soapy hair. Rub your dog down with a clean, dry towel.


3 bars of paw mold soap individually wrapped and kept in a burlap bag for easy storage.
Approx. 33mL each
Check out our other dog products in our Purple Dawg Collection
 Products with essential oils should NOT be used on cats!
*Due to our concerns that the production of Palm Oil by some manufacturers is causing damage to the environment and those that live among it, we are committed to only using Palm Oil from a supplier who purchases Palm Oil that is only from a Certified Sustainable source, which must meet strict standards to ensure it is being produced in a way that is healthy to the environment.