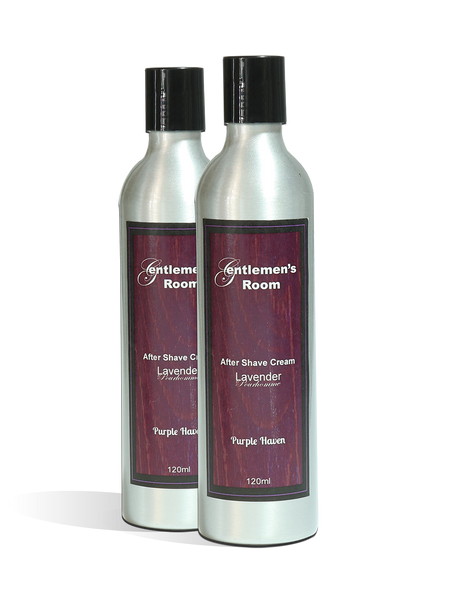 After Shave Cream Lavender Pourhomme
A classic masculine scent that is a lush and alluring fragrance
A fresh scent of lavender with woody undertone of sandalwood, cedar tobacco and a hint of vanilla. 
Aftershave is an essential part of the grooming process that can really help your skin in a tremendous amount of ways.
Our aftershave cream  is a moisturizer for your skin that helps  razor bumps or shaving cuts. 
Our blend of oils nourishes and refreshes  the skin after shaving. 
It contains high natural source of Vitamins A, C & E, carotenes, flavonoids, Essential Fatty Acids, and phytosterols, which are all important for the maintenance of healthy skin. Also a rich source of Vitamins B1, B2, K and P as well as in more that two dozen microelements.  
Our cream is filled with so much natural goodness that your skin will love this cream after each shave.  
120ml

Ingredients: Water, Poleax  Sea buckhorn oil, glycerin, Apricot Kernel oil, Coconut oil, Shea butter , Lavender, grapefruit carrot seed, frankincense Juniper Essential Oils and fragrance oils Vit E T 50 and preservative